Simply IT O&M in Your Remote, Branch and Edge Sites with Powerful, Stable and Economic SmartX HCI
Powering Your ROBO & Edge
With the single interface of CloudTower, IT O&M experts from HQ can easily learn about the status of ROBO & Edge and allocate resources.
Learn about CloudTower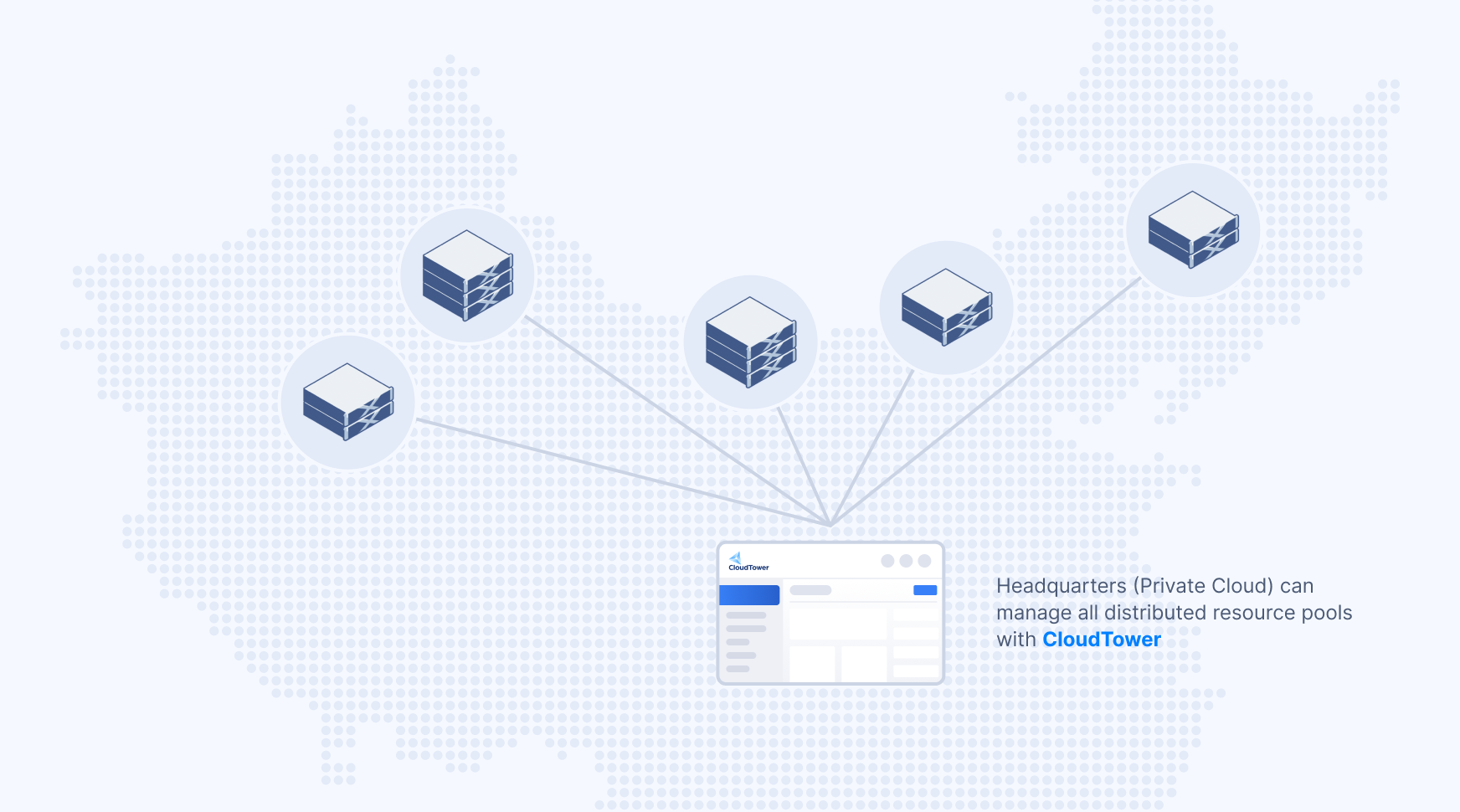 SMTX OS - core software of HCI - is embedded with free native virtualization ELF and stable, high-performance distributed storage ZBS. No need to purchase more storage hardware and VMware virtualization licensing. Business continuity in unmanned situations can be ensured with features incl. VM high availability and automatic data recovery from node failure.
Learn about SMTX OS
The compact 2U 4-node SMTX Halo Appliance can support all kinds of applications, further reducing space for ROBO & edge.
Learn about SMTX Halo Appliance