What's New: According to IDC's "2020Q4 China SDS and HCI Market Overview", China HCI SW Market reached a 51.8% YoY growth in 2020, with a total market scope of US $345.5M. Financial vertical market reached 62.2% YoY growth, in which SmartX was ranked No.1 with 17.2% market share, exceeding competitors including Huawei, Sangfor, Dell, etc.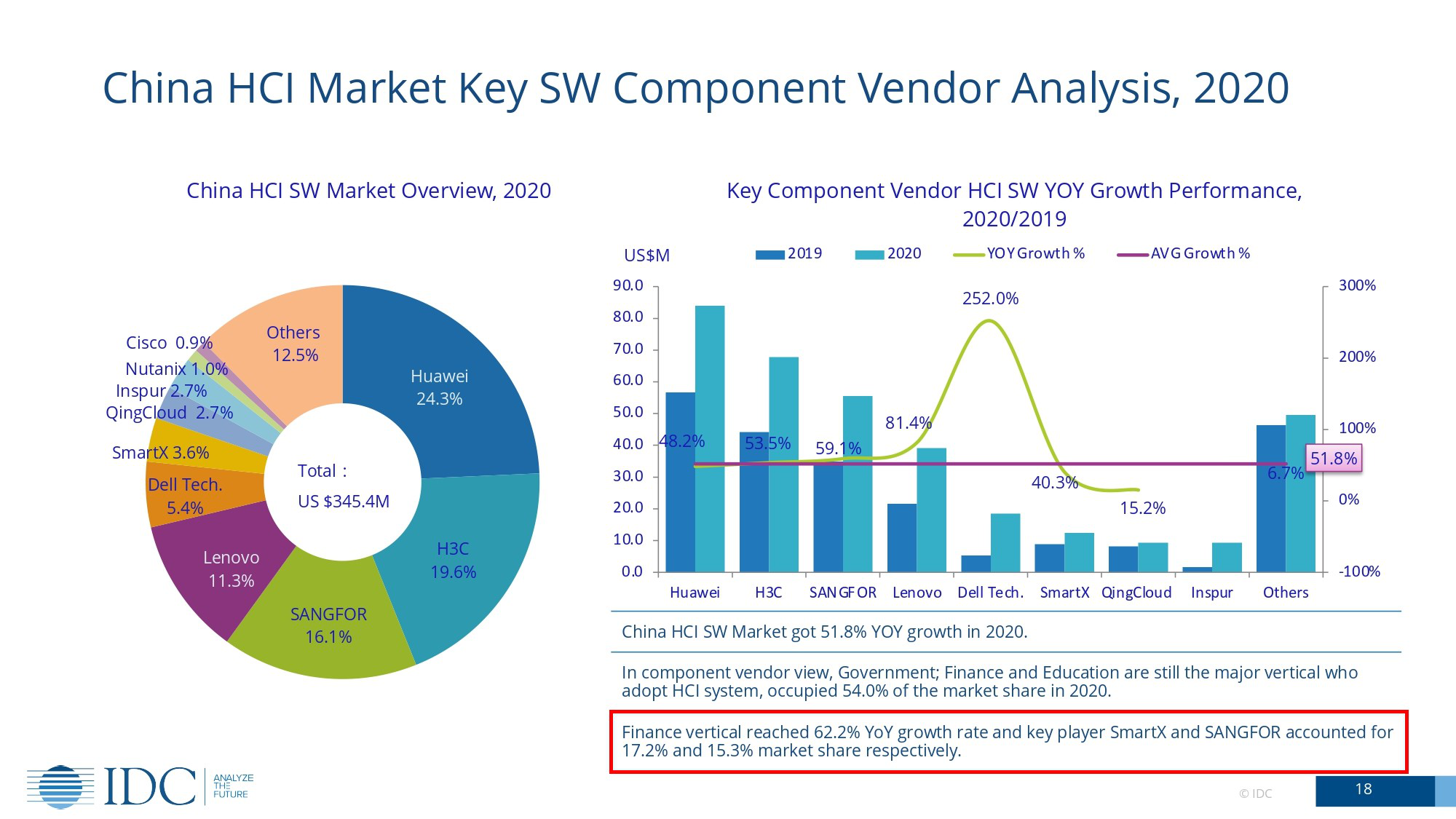 Background: As a leading HCI solution provider from China, SmartX has targeted the finance vertical market – a sector with the highest requirements on IT – since Day 1. With its homegrown distributed block storage, SmartX is able to provide battle-tested products of high performance and high stability for financial vertical customers.
The HCI solution provided by SmartX, with leading openness, also allows customers to select software-based or appliance-based offerings, with VMware, Citrix, or built-in virtualization, and mainstream servers according to different needs.
More Information: SmartX has accumulated over 100 clients in the financial vertical market since 2017, covering multiple fields including banks, insurance, securities, funds, futures, trust, internet finance, etc. SmartX supported 69% applications in production, in which 28% were business-critical applications.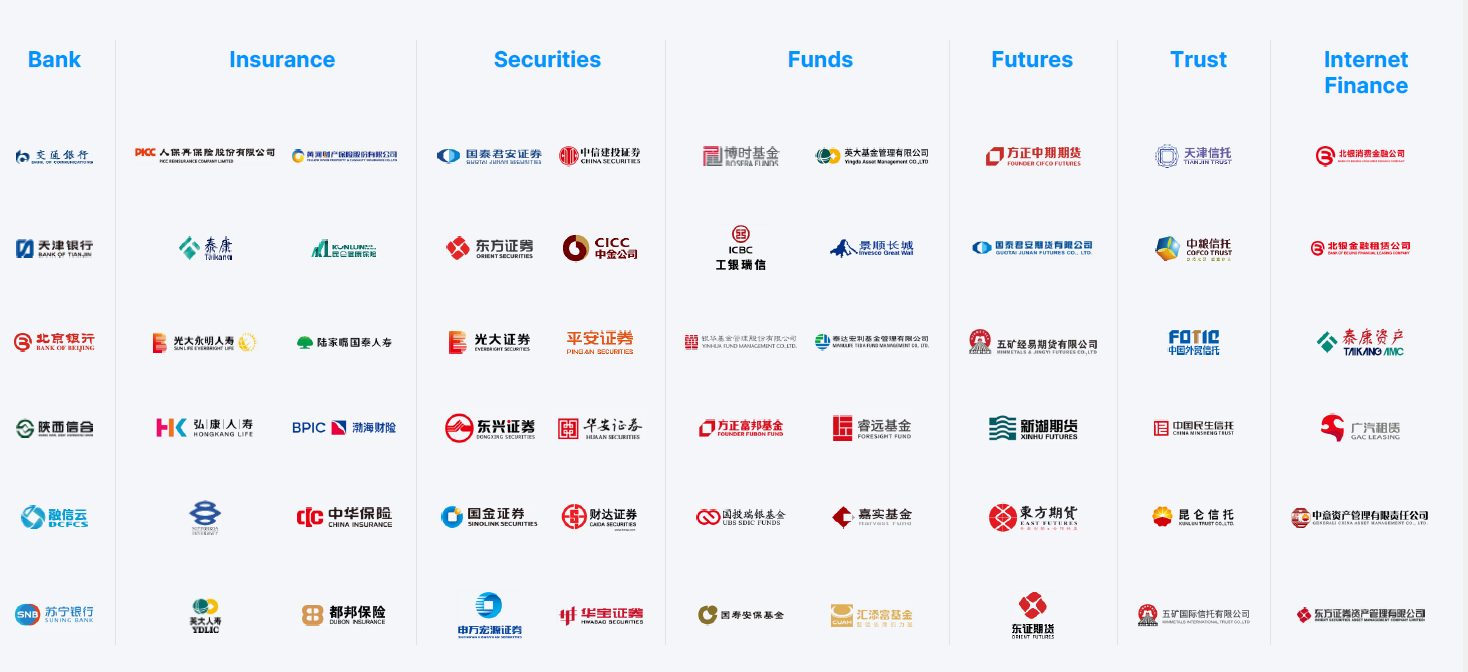 Selected customers list of SmartX in the financial vertical market
With leading advantages of product stability and closed-loop services, SmartX has become a major HCI solution provider for industry leaders such as Bank of Communications, Taikang Insurance Group, Guotai Junan Securities, China Securities, etc., supporting more customers to build flexible and stable enterprise cloud infrastructure.
Continue Reading
Social Media
For more updates, join us on Slack and follow
@SmartX Inc.
on social media.