In Q2 2022, SmartX made significant progress in expanding the HCI market. Remarkably, we were recognized as the No.1 pure-play vendor in China HCI market and 2022 Gartner Peer Insights Customers' Choice in APAC for HCI Software. We also released a fully-upgraded HCI product portfolio, and introduced our HCI Kit Community Edition. In addition, we continued to work closely with financial service institutes and healthcare institutions and provided HCI solutions with high performance, flexible scalability and easy O&M.
Company News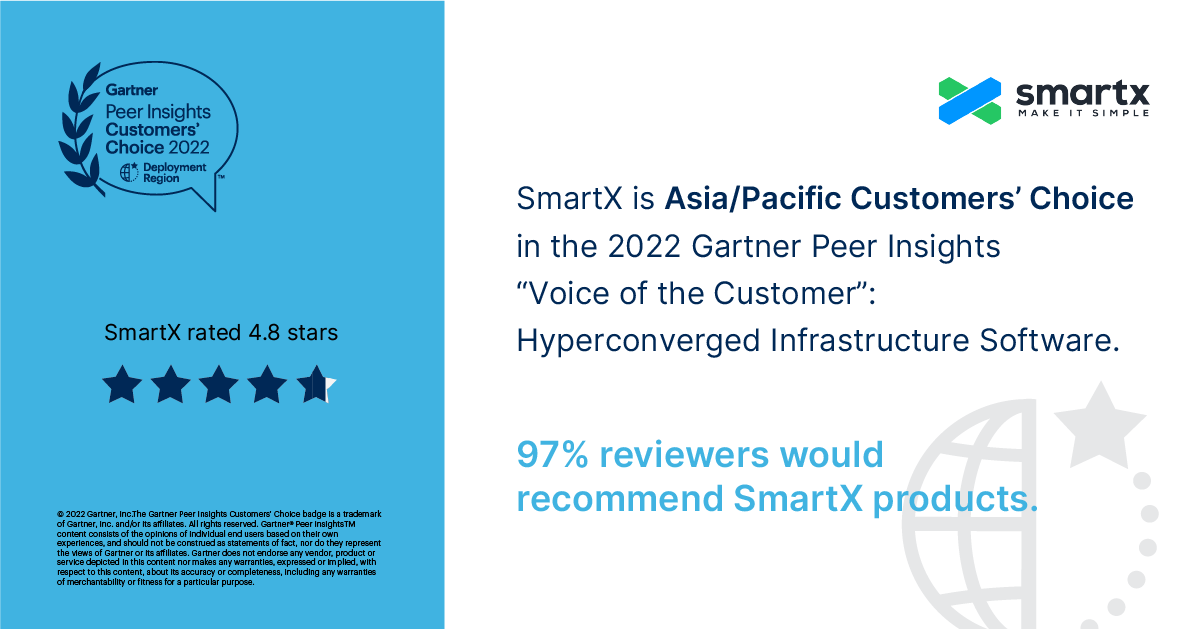 SmartX Recognized as 2022 Gartner Peer Insights Customers' Choice in APAC for HCI Software (Read More)
SmartX was recognized as Asia/Pacific Customers' Choice in the 2022 Gartner Peer Insights "Voice of the Customer": Hyperconverged Infrastructure Software for 2 years in a row.
IDC Report: SmartX's HCI Market Share is on the Rise (Read More)
IDC recently published "China SDS and HCI Market Overview, 2021Q4," in which SmartX was recognized as one of the key vendors with the fastest growth in China HCI software market.
Wenhao Xu, SmartX: "threats are ubiquitous, which is a major problem for businesses" (Read More)
Cybernews has interviewed Wenhao Xu, CEO and Co-founder of SmartX, on how to modernize the IT infrastructure to protect businesses from ubiquitous threats.
Product Update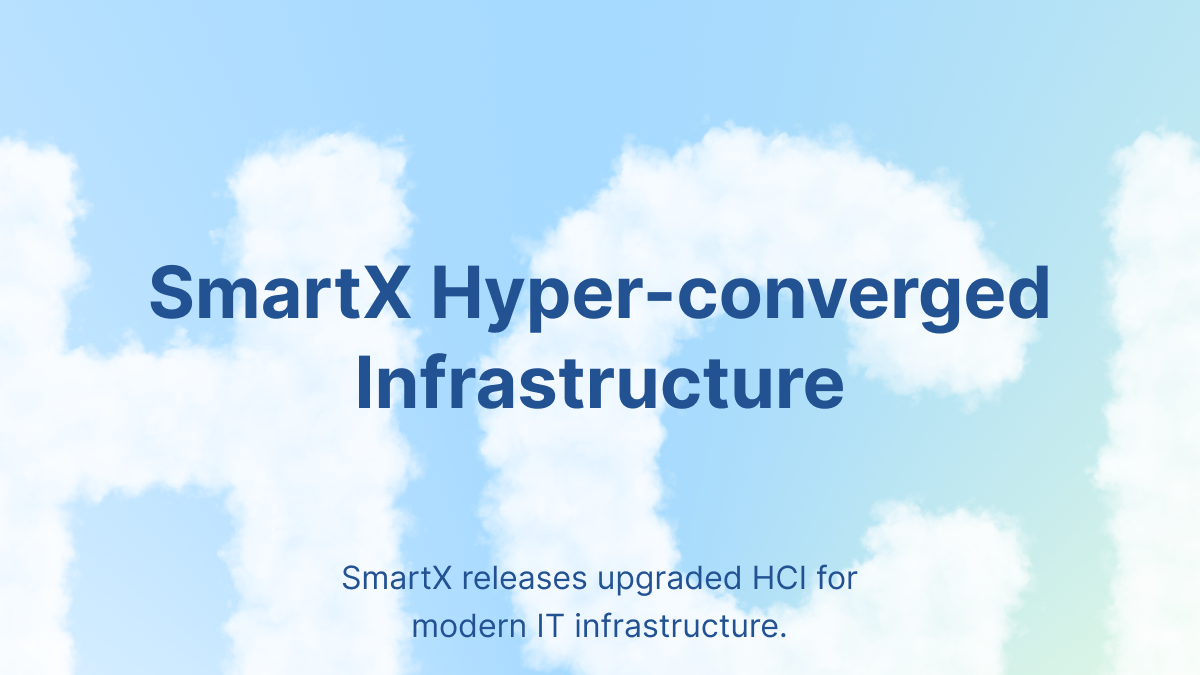 Updated HCI: Higher Performance, More Capabilities (Read More)
SmartX has released a newly upgraded HCI product portfolio with new features empowering 4 critical capabilities: investment on demand and quick resource allocation, supports multiple hypervisors and hardware, supports mission-critical applications, and intelligent operations & maintenance with zero downtime.
CloudTower 2.0: Enhances Simplicity and Security for O&M (Read More)
SmartX has released the cluster management platform CloudTower 2.0, with new features and an optimized interface to improve O&M's efficiency and security.
HCI Kit Community Edition: Free HCI with Community Support (Read More)
SmartX released HCI Kit Community Edition which is freely available, easy-to-deploy, feature-rich, and community-supported, providing worldwide users an easy access to HCI. Join us on Slack.
SMTX ZBS Achieves VMware VAAI Block Certification (Read More)
SmartX's distributed block storage product SMTX ZBS has achieved the VMware vSphere® Storage APIs for Array Integration (VAAI) Block Certification, providing customers with higher performance and better use experience.
Case Study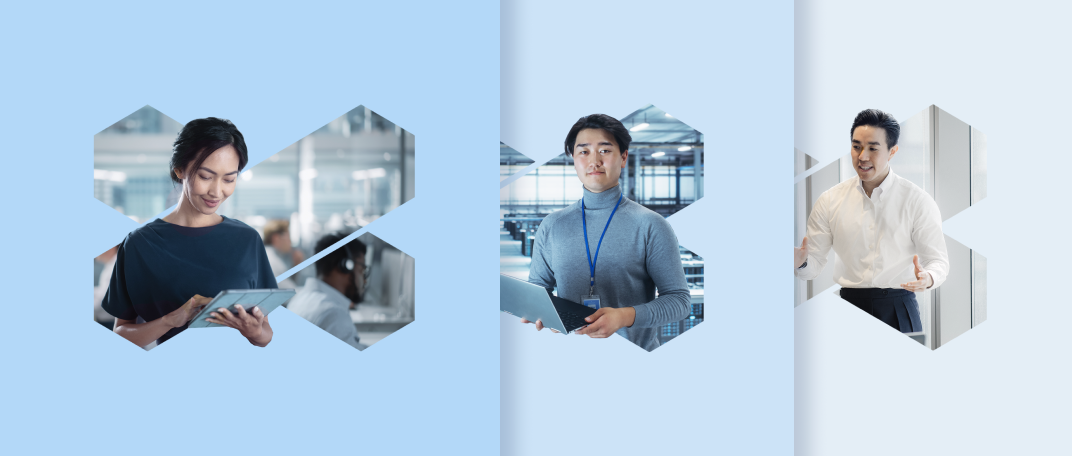 Foshan Women and Children Hospital: Hyperconvergence as the Secret of Hospital Digital Transformation (Read More)
How could SmartX HCI contribute to hospitals' digital transformation? Foshan Women and Children Hospital discloses the secret: on-demand investment, disaster recovery, cost effectiveness … and more!
Zhejiang Mingri Holding Group: A Leading Digital Enterprise Empowered by HCI (Read More)
Shen Qimin, CIO of Mingri, shared how SmartX HCI supports this renowned plastic raw material distributor with superior performance, easy O&M, and responsive customer services.
The First Affiliated Hospital of Sun Yat-sen University: IT Infrastructure Transformation of a Top Comprehensive Hospital (Read More)
To meet the changing demands, FAH leveraged SmartX HCI to build a heterogeneous cluster supporting critical systems and managed it collaboratively with traditional virtualization.
Continue Reading
Social Media
For more updates, join us on Slack and follow
@SmartX Inc.
on social media.