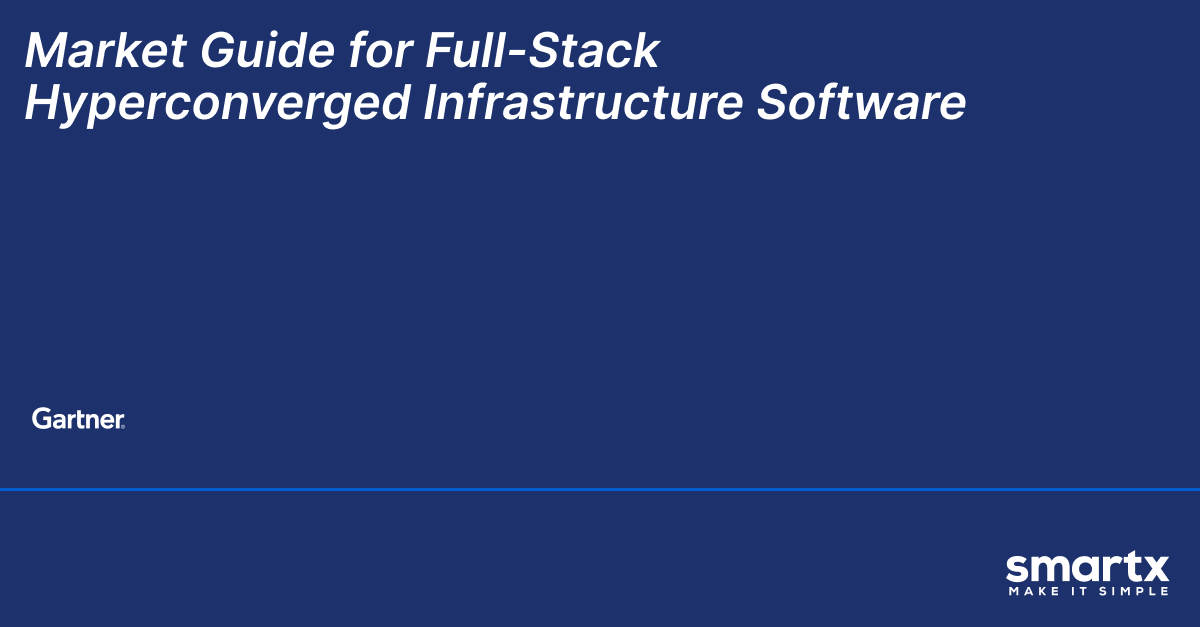 Gartner has recently released its first-ever "Market Guide for Full-Stack Hyperconverged Infrustructure Software", replacing the Magic Quadrant for Hyperconverged Infrastructure Software. SmartX, among the other 5 vendors including Nutanix, Microsoft, and VMware, is included in this market guide as a representative vendor.
According to Gartner, as hyperconverged infrastructure software is increasing in popularity, infrastructure and operations leaders can use this research to determine if an HCI solution that consists of server, storage and network infrastructure management capabilities is a good fit for their organization. Full-stack hyperconverged infrastructure (HCI) software provides a complete software solution that includes virtualized compute, storage and networking from a single instantiation running on server hardware.

SmartX, as a full-stack HCI software provider, comprises its own server virtualization, software-defined storage and network management tools, which include: SmartX Native Hypervisor ELF (also supports VMware vSphere), SmartX Distributed Block Storage ZBS, Everoute (the networking and security software), SMTX Backup & Recovery, CloudTower (the management platform), and more.
What Gartner says about SmartX in this market guide:
Founded in 2013 and headquartered in China, SmartX promotes its value proposition as simplifying IT infrastructure through modernization. The company offers distributed block storage and cloud-native storage solutions, but positions its SmartX HCI as an optimal path to achieving modernization.
The SmartX HCI installed base exists primarily in China. SmartX HCI is targeted primarily as a means to optimize virtualization, disaster recovery, remote-office, branch-office, edge and virtual desktop infrastructure (VDI) implementations. SmartX's support for critical virtualized workloads in financial services provides supporting evidence that SmartX HCI can support most business applications. Besides its own KVM-based hypervisor, SmartX HCI also supports VMware vSphere, along with Citrix XenServer for VDI use cases. SmartX HCI is priced per node and is sold via a perpetual license model and a subscription model.
Resources:
[Flyer] SmartX HCI Product Portfolio Brief
Continue Reading
Social Media
For more updates, join us on Slack and follow
@SmartX Inc.
on social media.