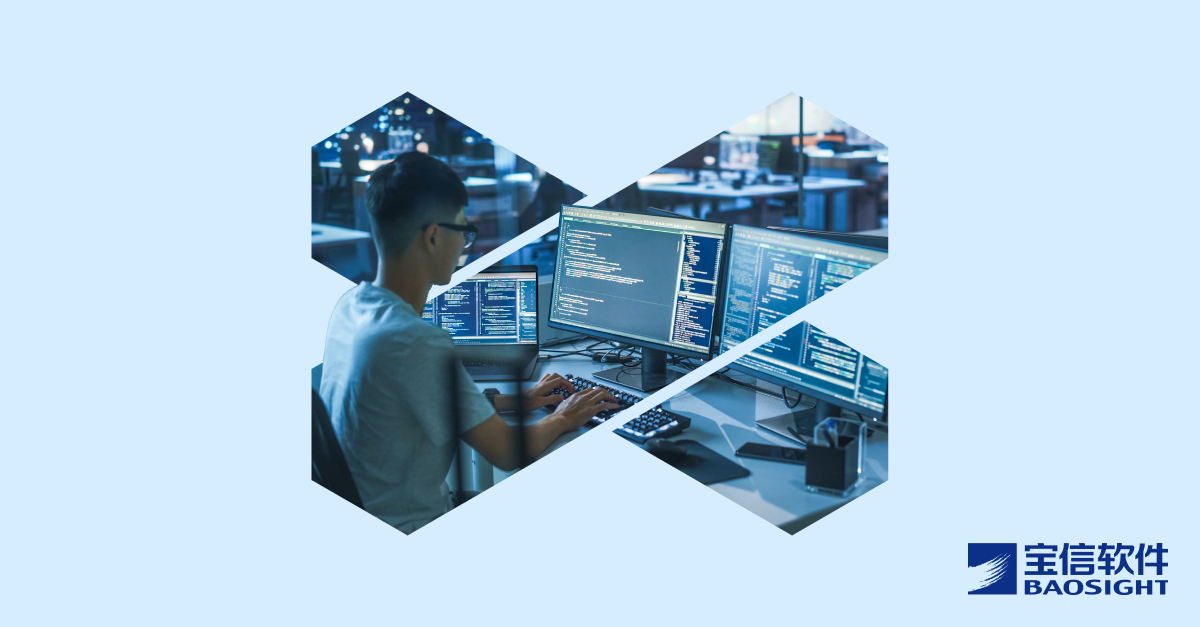 Key Takeaway
China Baowu (Baosight's controlling company) uses SmartX HCI to support IT systems in multiple newly built steel mills that are managed centrally by the Shanghai headquarters.
The deployment of HCI clusters completed within a week. Each factory has deployed 4 to 6 nodes to support core production service systems including ERP and MES.
The group also gradually replaced their SAN storage with SmartX distributed storage ZBS to support general and critical applications.
About Baosight
Shanghai Baosight Software Co., Ltd (abbr. Baosight) is a listed company held by China Baowu, with its headquarters located in Shanghai, China. For 40 years of development, Baosight has grown into a leading industrial solution provider in China, serving enterprises in various industries such as iron & steel, transportation, medication, nonferrous metals, chemical engineering, manufacturing and financial services. Baosight also provides IT infrastructure solutions and services to China Baowu.
Challenges
China Baowu manages multiple steel mills across the country. Most of these mills are located in remote places and, as a result, are in lack of professional IT engineers to constantly operate and manage their IT infrastructure.
Additionally, China Baowu used traditional architecture to support remote sites' data centers. The diverse facilities, cumbersome hardware, complex structure and low cost-effectiveness made it more difficult to manage factories' IT infrastructure and business services.
Eventually, the group decided to replace the legacy infrastructure with HCI because of its simplicity, ease of management, and scalability. Some key criteria for HCI solutions are as follows:
The solution should meet the stability and reliability requirements of all services.
The solution should support mainstream servers and customization of hardware configuration.
The solution should support the third-party hypervisor that the group has been using, and allow for unified management from the Shanghai headquarters.
The vendor should provide prompt and professional after-sales service.
After a thorough evaluation, Baosight decided to use HCI products from SmartX and another vendor at China Baowu's new steel mills.
Solutions and Outcomes
Using SmartX HCI for Core Production Services
Baosight used HCI software and built clusters based on servers of multiple brands. SmartX accomplished the deployment of HCI clusters within 1 week, which completely satisfied users' requirements of the rapid launch of systems and applications.
So far, SmartX HCI has been providing stable support to 5 remote factories for more than a year. Each factory has deployed 4 to 6 nodes to support all production service systems including ERP, MES, industry networks management system, facility management system, and general management systems. There has been no accidental outrage since its deployment.
Most importantly, SmartX frees IT engineers from heavy workloads through the unified management platform which allows the IT team at the headquarters to collectively manage, operate and maintain HCI clusters at remote factories.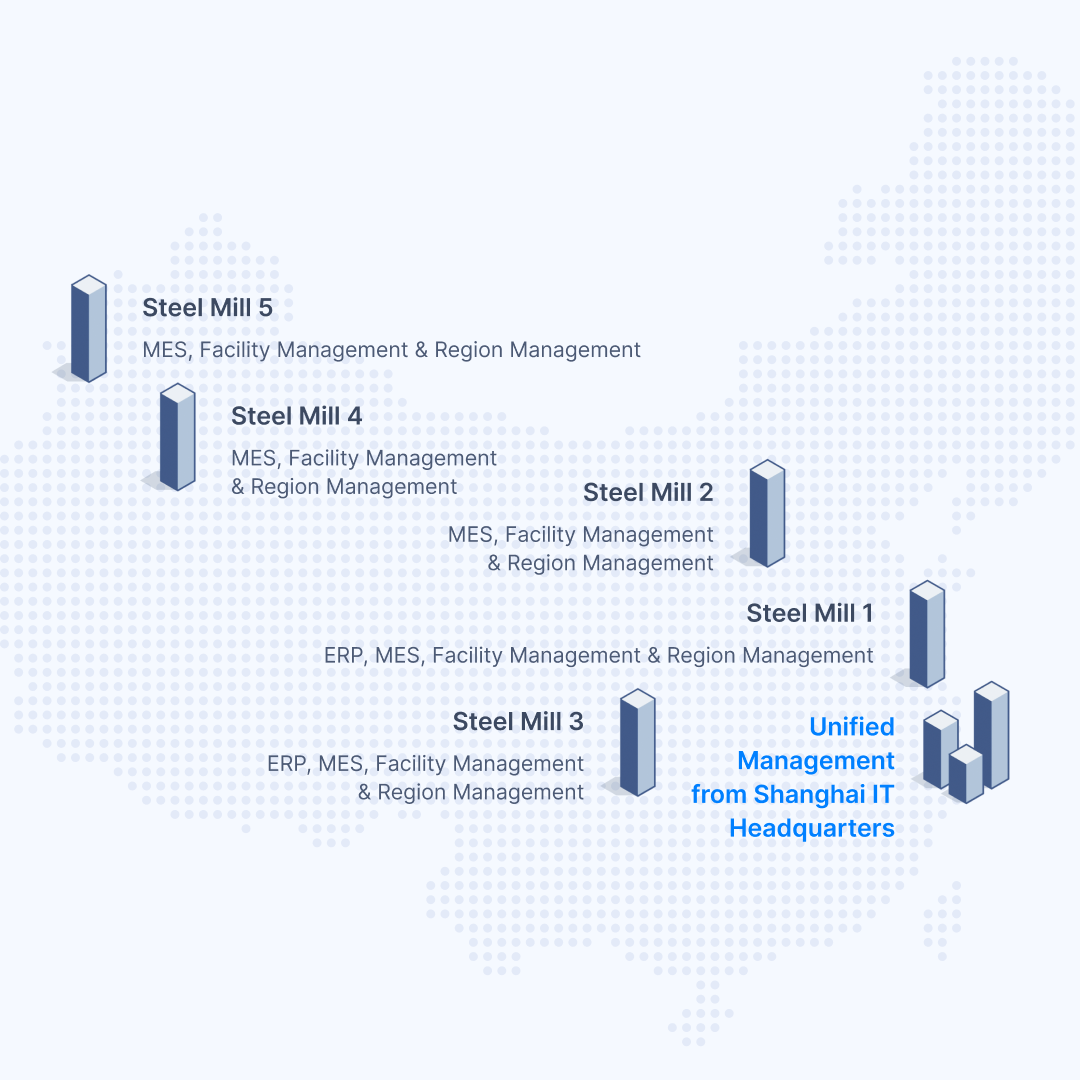 Building Distributed Storage Resource Pools with ZBS and Exploring More Scenarios
The superior stability and professional services provided by SmartX HCI gave Baosight great confidence in replacing the FC SAN storage at the headquarters' data center with SMTX ZBS, SmartX's distributed storage product. Further examination disclosed that SMTX ZBS can not only provide reliable storage services but also support a wide range of compute platforms.
Therefore, Baosight decided to leverage SMTX ZBS to construct distributed storage resource pools. Among them, 8 nodes (835TB) are used for general service systems such as technology management system, security monitoring system, off-limit system, and unified certification system, and 6 nodes (410TB) for core service systems such as intelligent O&M platform, big data platform, and their edge compute services.
Baosight also expanded the scenario of SmartX HCI by using it to build disaster recovery resource pools. In the future, the company intends to migrate more service systems to the SmartX HCI cluster.
For more information on how to modernize factory IT infrastructure, please refer to our previous blog: Smart, Simple and Stable: Modernize Remote Factory IT Infrastructure with SmartX HCI.
Continue Reading
Social Media
For more updates, join us on Slack and follow
@SmartX Inc.
on social media.