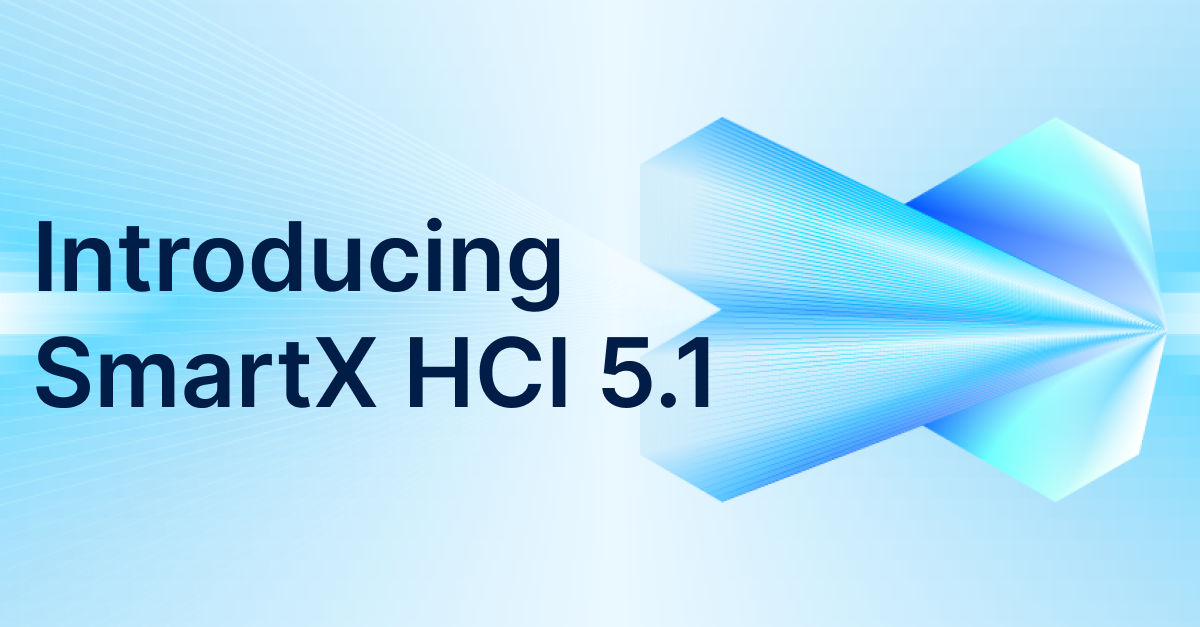 Today SmartX announces its upgraded hyper-converged infrastructure portfolio, SmartX HCI 5.1, which can provide unified computing, storage, network, and management support for virtualized and containerized applications in production environments.
Apart from the recently released SMTX Kubernetes Service 1.0, SmartX HCI 5.1 includes new components such as the software-defined load balancer and observability platform, supporting virtual machines and containers. Additionally, SmartX HCI 5.1 fully enhances virtualization, distributed storage, distributed firewall, operations & maintenance, disaster recovery, migration tools, and other capabilities. With SmartX HCI 5.1, customers are able to drive IT infrastructure modernization and containerization with just one platform.
According to Gartner, HCI is now at the plateau of productivity (the fully mature stage) among data center infrastructure technologies. Leading HCI providers are now providing full-stack capabilities that can support customers' needs for automated deployment and management of containerized applications.
SmartX was listed among the six global vendors included in the "Market Guide for Full-Stack Hyperconverged Infrastructure Software" released by Gartner in March 2023. SmartX HCI has been deployed by over 15,000 nodes worldwide, helping hundreds of customers drive infrastructure modernization. To address evolving customer demands and technology trends, SmartX continuously enhances its products to release SmartX HCI 5.1.
All Products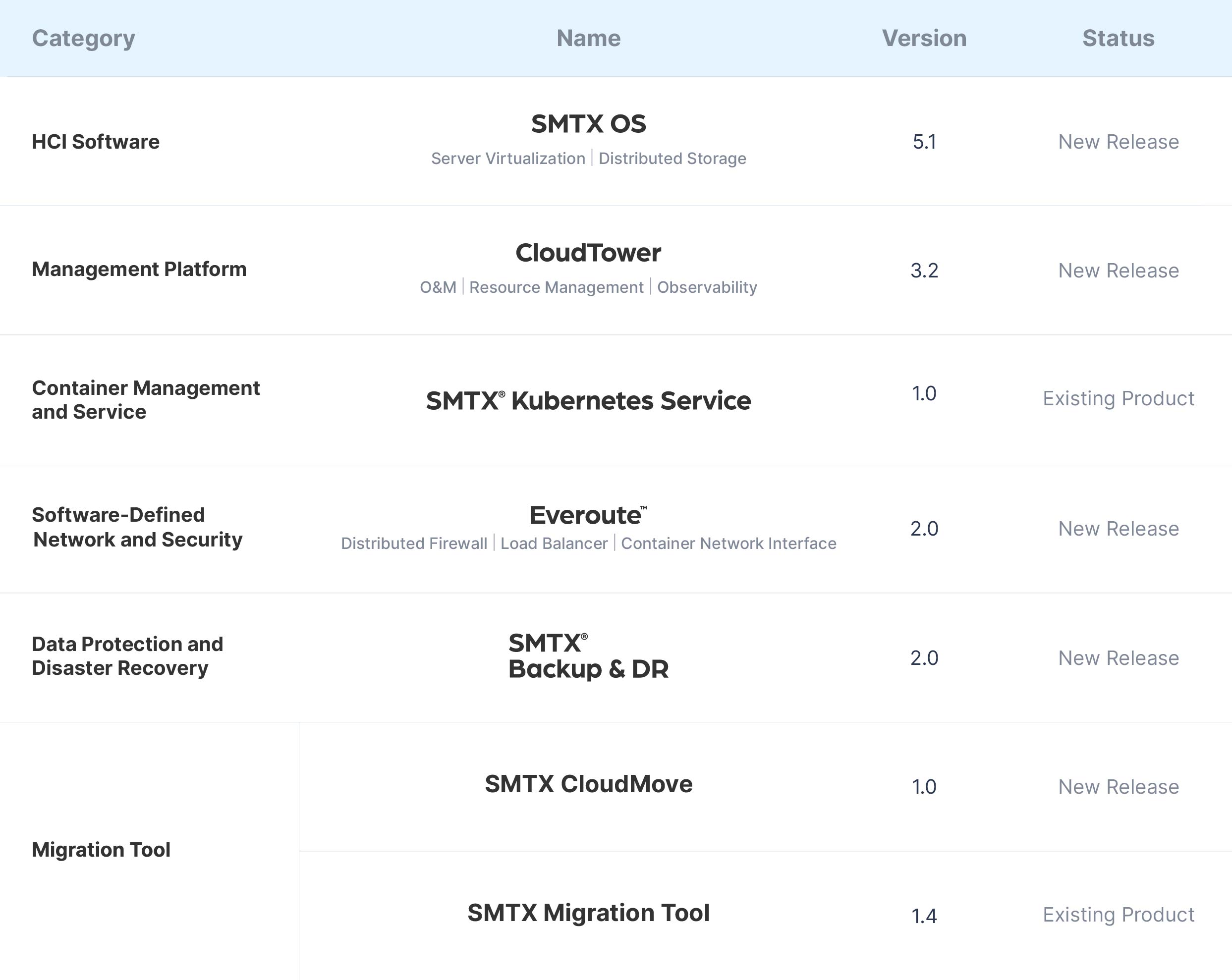 What's New
SMTX OS Server Virtualization and Distributed Storage
SMTX OS has been a popular choice among customers due to its stability in distributed storage and support of multiple hypervisors (SmartX Native Hypervisor ELF, VMware ESXi, and Citrix XenServer). The new upgrades include the following.
SmartX Native Hypervisor ELF now includes highly sought-after features such as GPU passthrough, vGPU, DRS, USB passthrough, PCI passthrough, and Virtual NIC QoS, among others. Additionally, the high availability switchover time has been decreased by approximately 30%.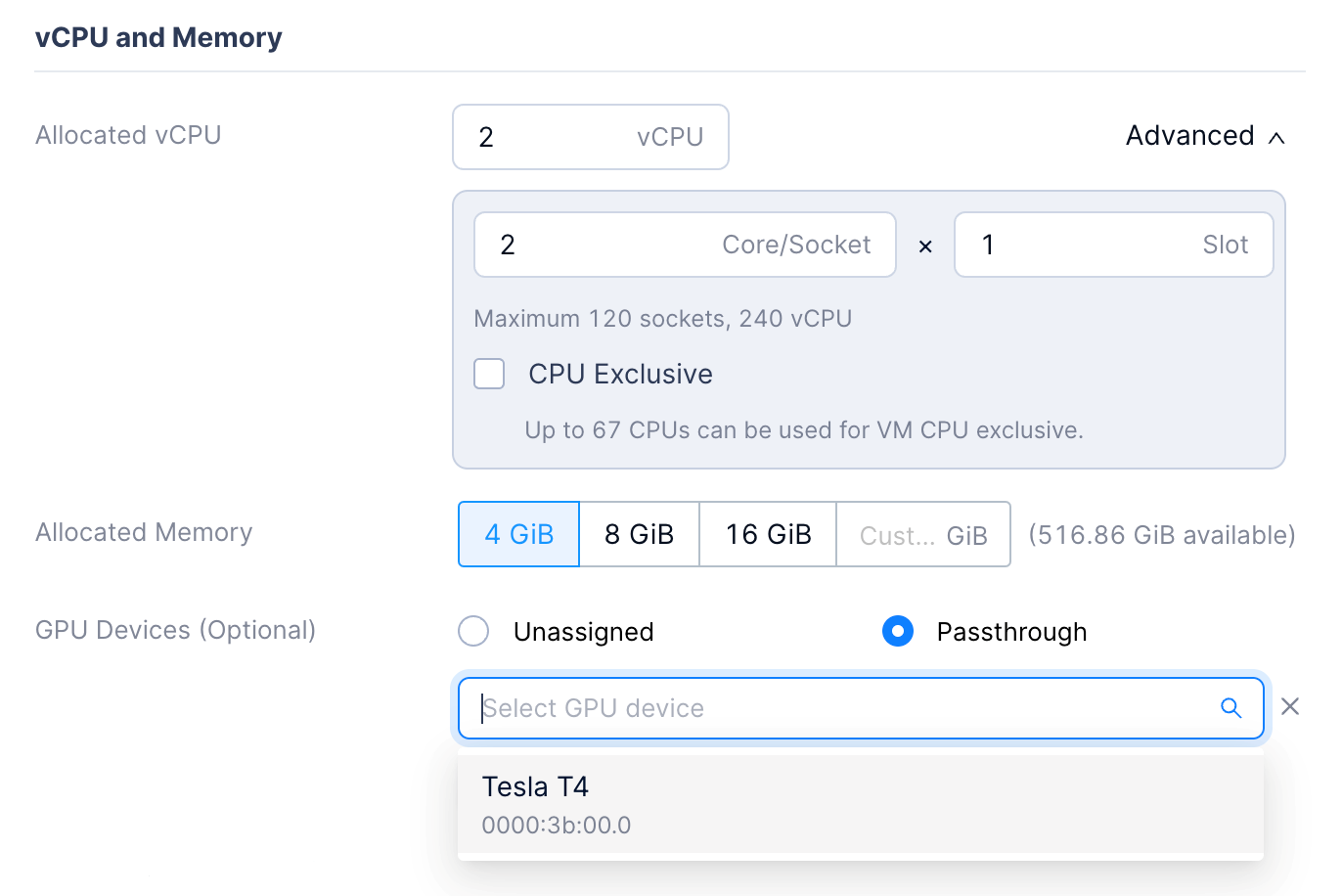 On top of the Boost and RDMA optimizations of SMTX OS 5.0, version 5.1 leverages large page memory allocation, CPU binding, storage concurrent access mechanism, and IO logic optimization. These enhancements have resulted in nearly 100% improvement across various metrics. Notably, the three-node configuration achieves a remarkable 1.38 million IOPS for 4K random read, consistently maintaining a leading position among similar products.
Everoute Software-Defined Network and Security
Everoute provides software-defined network and security for both virtualized and containerized applications running on SmartX HCI, as well as unified management.
The distributed firewall is the primary function of Everoute 1.0, implementing "zero-trust" micro-segmentation security policies for virtual machines. Policy enforcement results can be presented in the CloudTower UI through the recently introduced "Network Visualization" feature.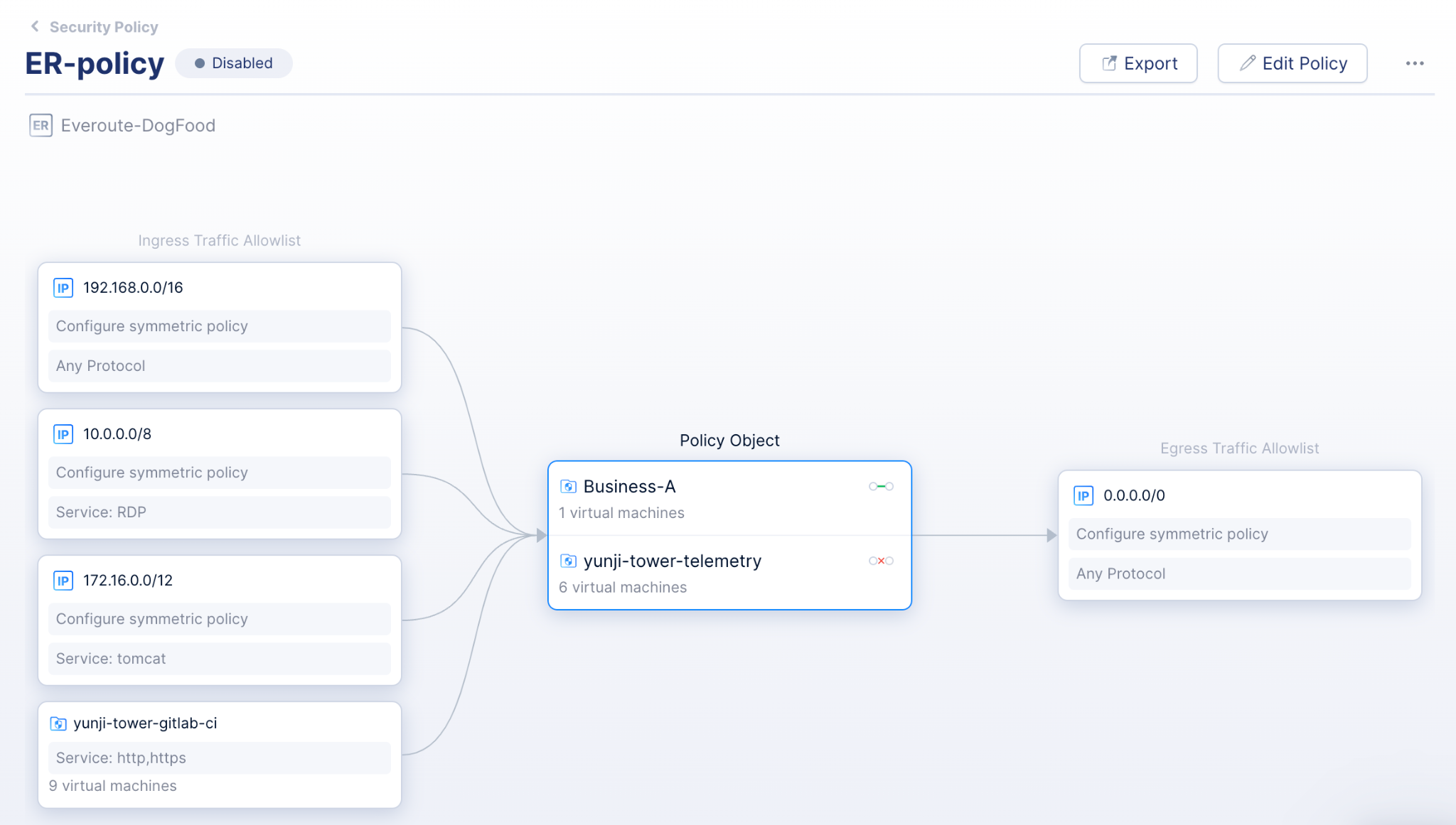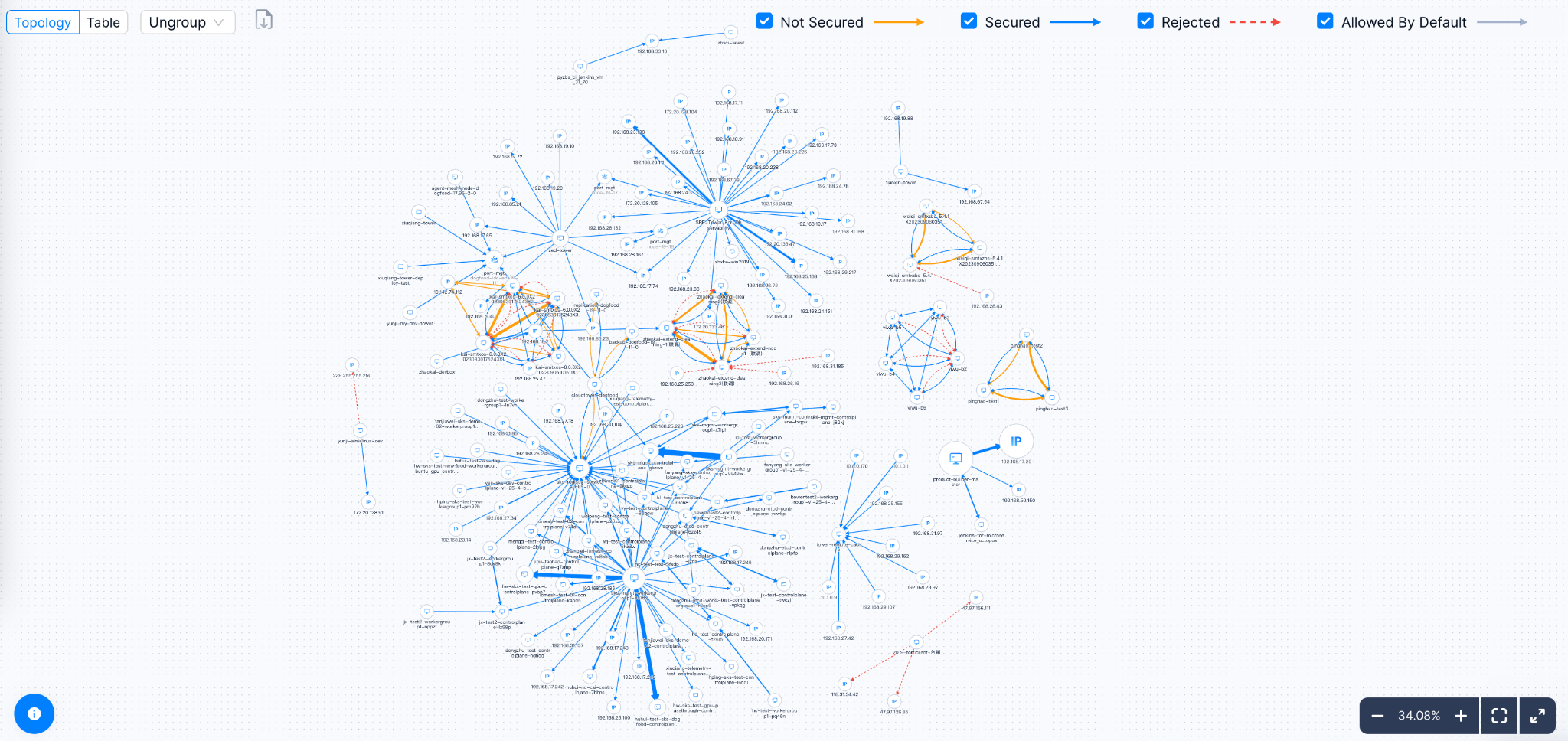 With the Everoute Container Plugin, we can extend distributed firewall capabilities to containers managed by the SMTX Kubernetes Service, enabling flat container network connectivity and network policies (Kubernetes Network Policy).
In Everoute 2.0, software-defined network load balancer is added to serve virtual machine and container instances on HCI clusters. It can improve application performance by evenly distributing load, minimize service downtime with smooth application instance failover, and protect applications and resources through access control and QoS (bandwidth and connection limitation) on instances, thus improving the service quality and security of applications on HCI clusters.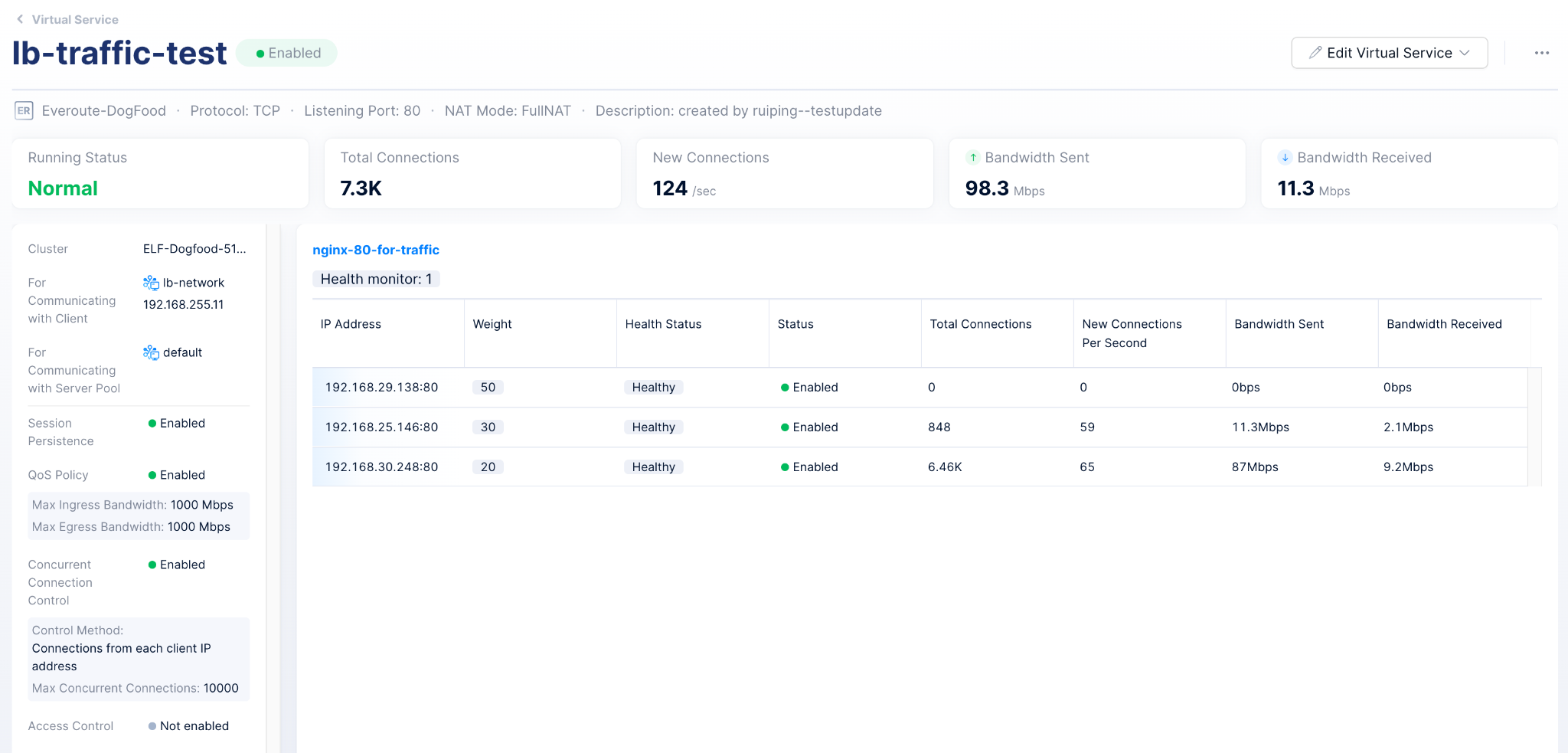 SMTX Kubernetes Service (SKS)
SMTX Kubernetes Service provides container management and service on SmartX HCI. Using ELF virtualization, multiple VMs can be automatically created by SKS to construct high-availability Kubernetes clusters. Users can concurrently manage infrastructure for both VMs and containers on CloudTower, the management platform of SmartX HCI.
With CSI (Container Storage Interface), it provides stateful applications with stable, high-performance persistent volumes. With CNI (Container Network Interface), it realizes the interconnection and interoperability of VMs and containers, as well as unified management of network security policies.
SKS is also pre-integrated with commonly-used Kubernetes addons, allowing administrators to easily access and swiftly install these addons, thus enhancing the functionality of the Kubernetes infrastructure.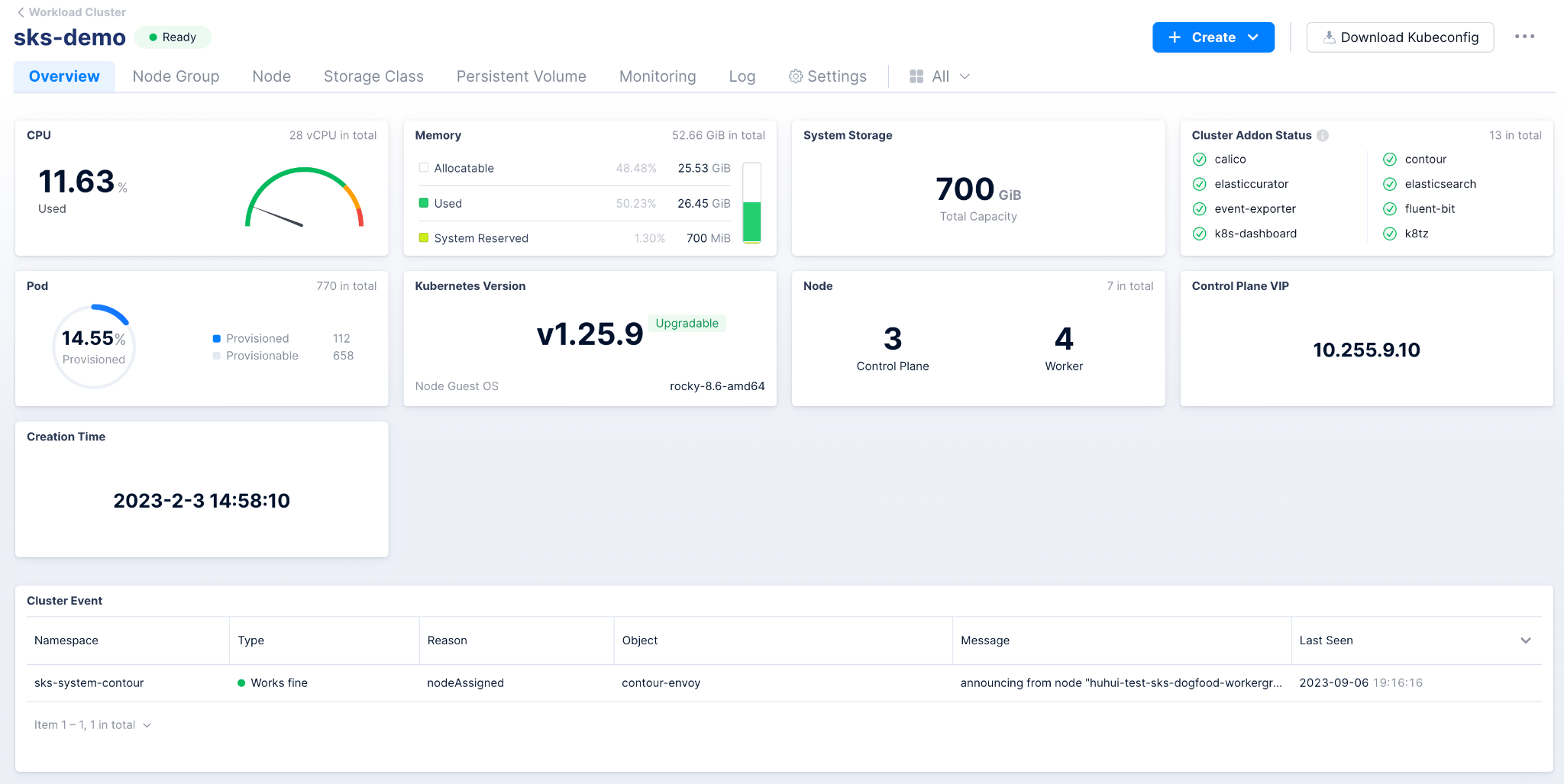 CloudTower Management Platform
CloudTower is the central management platform for SmartX HCI. It provides unified system operations and resource management capabilities across multiple data centers and SmartX HCI clusters. CloudTower's latest release includes the following enhancements.
With SMTX Kubernetes Service, it provides unified orchestration and graphical management for VM and container workloads, reducing the difficulty of deploying and maintaining Kubernetes clusters and accelerating launch speed.
Added over 10 system operation and maintenance functions, such as one-click to increase replica numbers, and network topology display.
Added observability, such as the network visualization feature.
Enhanced login authentication, such as LDAP/AD authentication, and two-factor authentication.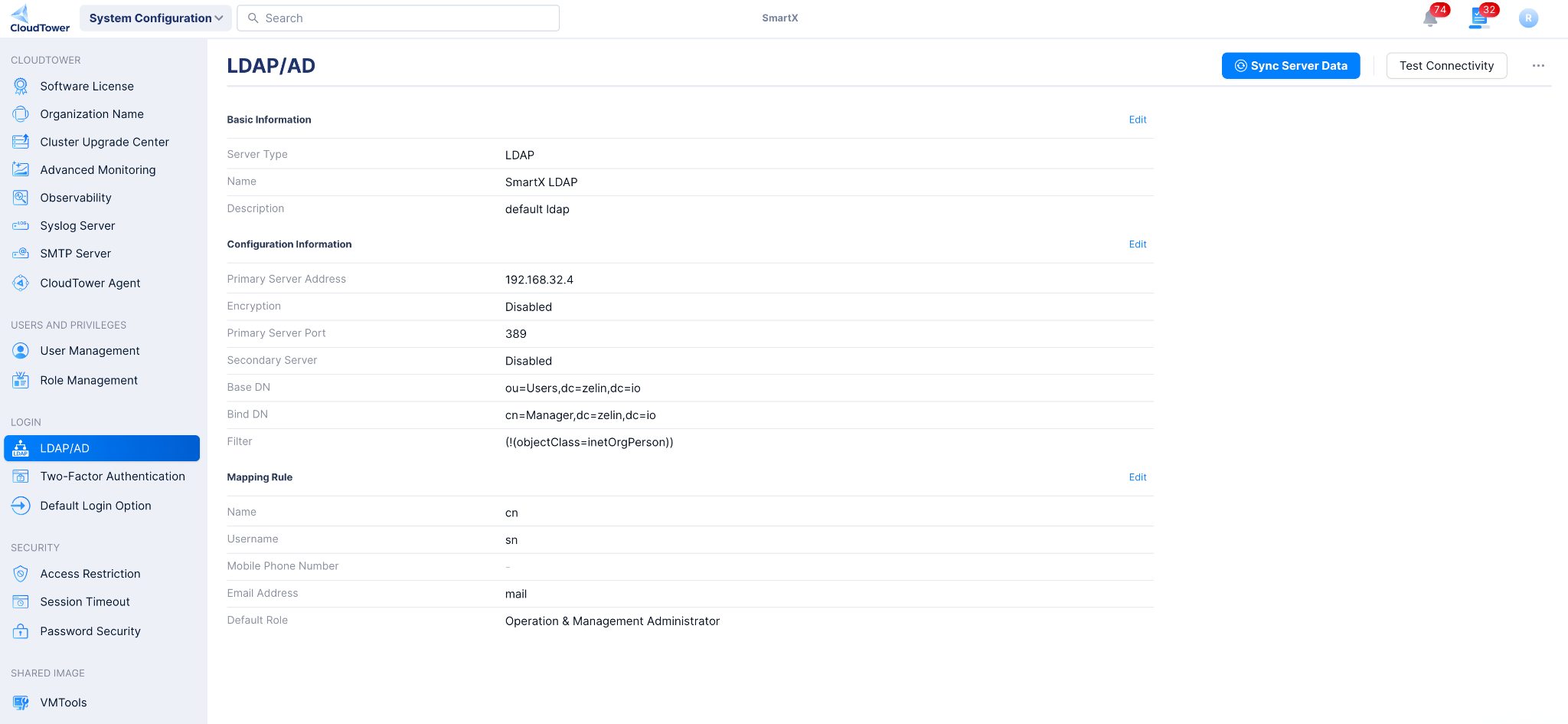 SMTX Backup & DR
SMTX Backup & DR integrates the original SMTX Backup & Recovery with the asynchronous replication capabilities built into SMTX OS, to provide a comprehensive data protection and disaster recovery solution for virtual machines running on SMTX OS (ELF) clusters. The integrated version not only provides more flexibility in solution configuration, but also brings the following major enhancements to backup and disaster recovery capabilities.
The upgraded backup and recovery module adopts fingerprint-based deduplication technology to effectively skip all-zero data blocks or unaltered data blocks during backup, significantly reducing the storage space and network bandwidth required for backup.
The upgraded replication and recovery module provides a disaster recovery solution with minute-level RPO and RTO, and meets the needs of disaster recovery drills. By replicating the new data increments generated during the failover period back to the original virtual machine, it ensures seamless business switchover and guarantees business continuity after the recovery of the production cluster.
The portability of the functional modules of the licensing unit can be realized via the unified licensing mechanism, so users can flexibly allocate licenses among different modules to reduce the cost.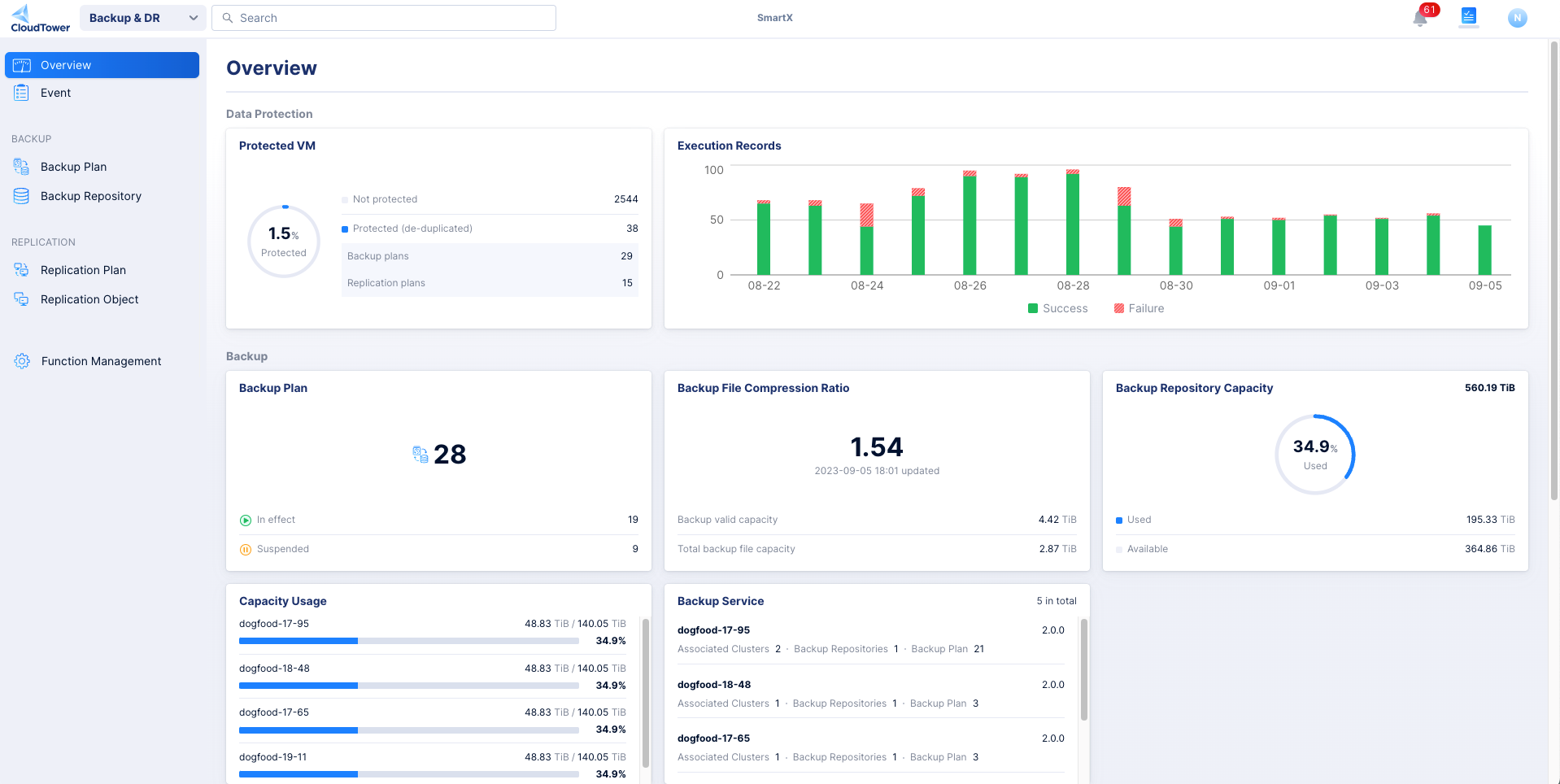 Hardware Compatibility
One of the key benefits of SmartX HCI is its broad support for the industry's leading server hardware across a wide range of CPU architectures. The latest hardware compatibility improvements for SmartX HCI 5.1 are listed below.
Intel CPU compatibility: now compatible with the 4th Generation Intel® Xeon® Scalable processors.
Nvidia GPU compatibility: now compatible with A40, A30, T4, and other mainstream GPUs.
Kunpeng and Hygon CPU compatibility: now compatible with Kunpeng 920 and Hygon 3.
Migration Tool
How to smoothly and seamlessly migrate business from the original architecture to the new architecture is a common concern for users. On top of the existing SMTX Migration Tool that allows migration from VMware vSphere to ELF, SmartX has released the SMTX CloudMove that allows migration from bare metal, mainstream public clouds, and OpenStack private clouds to ELF.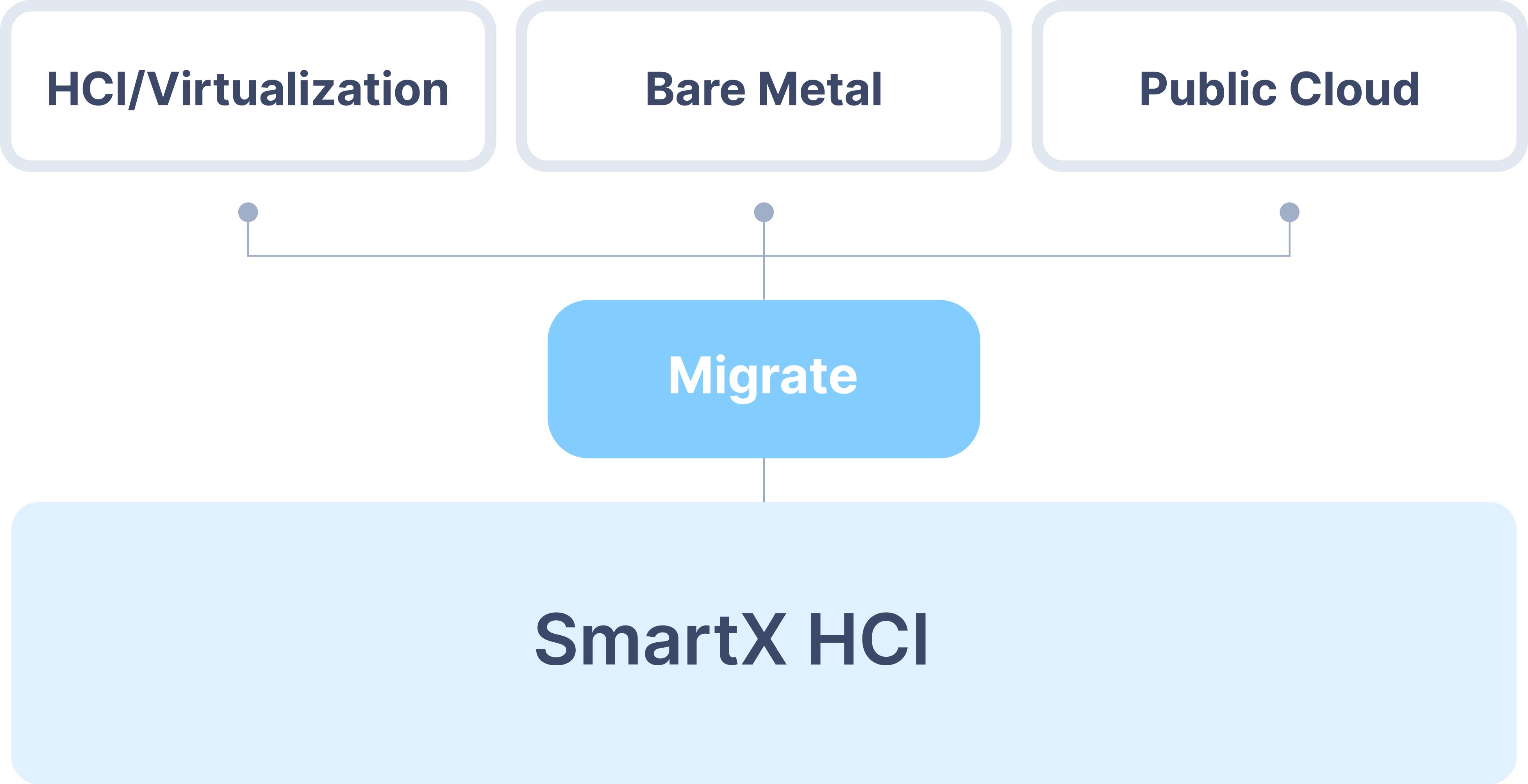 Benefits
On top of the existing advantages such as flexibility, lightweight, and freedom of choice, SmartX HCI 5.1 improves on the following capabilities.
Unified Resource Management
Consolidate on-premises virtual machine and container workloads, reducing the resource silos and costs associated with Kubernetes clusters.
Unified High Performance and Stability in Production
Support mission critical applications and stateful applications in containers with one platform.
Unified Security and Observability in Cloud
Protect both VM and container workloads running on HCI clusters and visually monitor network performance and security status in real time.
Unified Operation and Orchestration
Achieve fast launch, quick scale-out and easy operation for both VMs and Kubernetes clusters.
Read the SMTX OS and CloudTower specs to discover more.
Continue Reading
Social Media
For more updates, join us on Slack and follow
@SmartX Inc.
on social media.