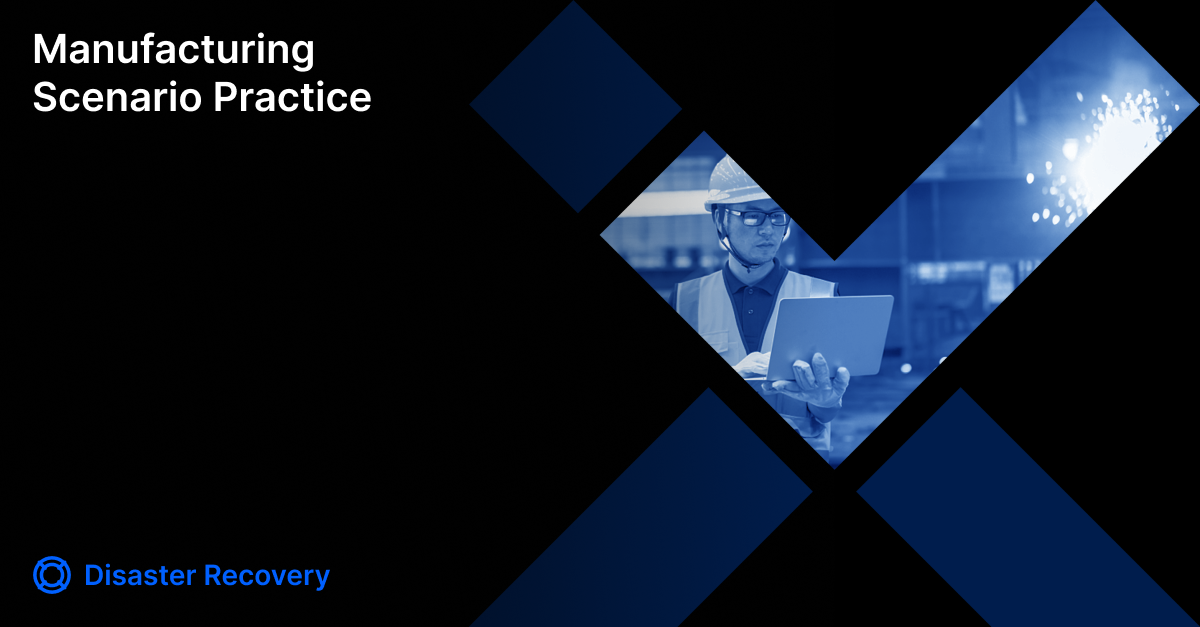 Key systems such as ERP (Enterprise Resource Planning System) and MES (Manufacturing Execution System) are critical to modern manufacturing enterprises as they have direct impacts on production, manufacturing, warehousing, and other core businesses. To ensure the continuity of core businesses, many enterprises implement disaster recovery (DR) to achieve zero RPO and minute-level RTO.
However, for enterprises using traditional three-tier IT infrastructure (bare server or legacy virtualization + SAN network + centralized storage), building and maintaining DR sites with high reliability and availability can be way too expensive. Furthermore, this architecture is vulnerable to downtime caused by aging devices, resulting in business interruption and the increase of O&M burden.
SmartX HCI and DR solutions: Reduce O&M efforts and cost with a simple, elastic and highly available architecture
To address the issues above, SmartX offers an HCI solution for manufacturing enterprises, namely, "universal x86 server or SMTX Halo HCI Appliance + SMTX OS HCI Software (including distributed block storage software ZBS, native virtualization ELF, etc.) + standard Ethernet switch." Such simple and elastic architecture provides efficient and stable support for core production service systems.
SmartX also offers cost-effective HCI DR solutions for manufacturing enterprises with different DR demands: both ELF and VMware virtualization users can achieve high availability of clusters and critical applications using active/active, asynchronous replication, data backup and recovery, CDP, and other features provided by SmartX HCI.
Besides SMTX OS's built-in high availability features, SmartX's backup product, SMTX Backup & Recovery, can prevent data corruption and loss caused by human errors, virus infections, logical errors, and other factors. Users can also build asynchronous DR sites and active/active clusters to further ensure business continuity. Particularly, using SmartX HCI (based on ELF) to build an active-active stretched cluster with applied high-availability cluster architecture can achieve disaster recovery with a zero RPO and near-zero RTO. This will fully meet most users' availability demands for ERP, MES, and other core business systems, allowing core production lines to run stably.
Note: The form only includes representative joint solutions.
Customer Stories
Case 1
A Japanese-funded flexible printed circuit board (FPCB) manufacturer: SmartX HCI active-active clusters resolve frequent interruptions of MES and reduce DR costs
An FPCB manufacturer encountered significant performance bottlenecks when using "traditional physical server + centralized SAN storage" architecture to support ERP, MES, and other core systems.
First, the company used IBM Storwize V5000 storage, which was getting old and was about to be retired, resulting in a noticeable performance decline. Second, the storage configuration was also out of date because it relied on 10K SAS hard drives rather than SSD. Third, because the MES database had not been optimized with DBA, the accumulation of old data and the growth of new data (up to 30 TB prior to the upgrade) resulted in frequent data access timeouts. At worst, the downtime could last several minutes, leading to the suspension of critical production lines for an extended period of time. Despite having a traditional active-standby DR solution, the company's DR deployment and O&M costs remained high due to the low utilization rate.
To resolve the problems, the user replaced the legacy infrastructure in Zhuhai and Suzhou factories with SmartX HCI (with ELF virtualization). Zhuhai factory built a 4-node hyperconverged cluster to support core production service systems such as MES, ERP, and quality traceability, as well as a 3-node backup cluster for VM asynchronous replication and failover between the active and standby sites. Suzhou factory constructed "5 nodes + 5 nodes" HCI active-active clusters to run MES, ERP, and other core manufacturing systems. It has also supported cross-site database active-active clusters (MS SQL Server Always On).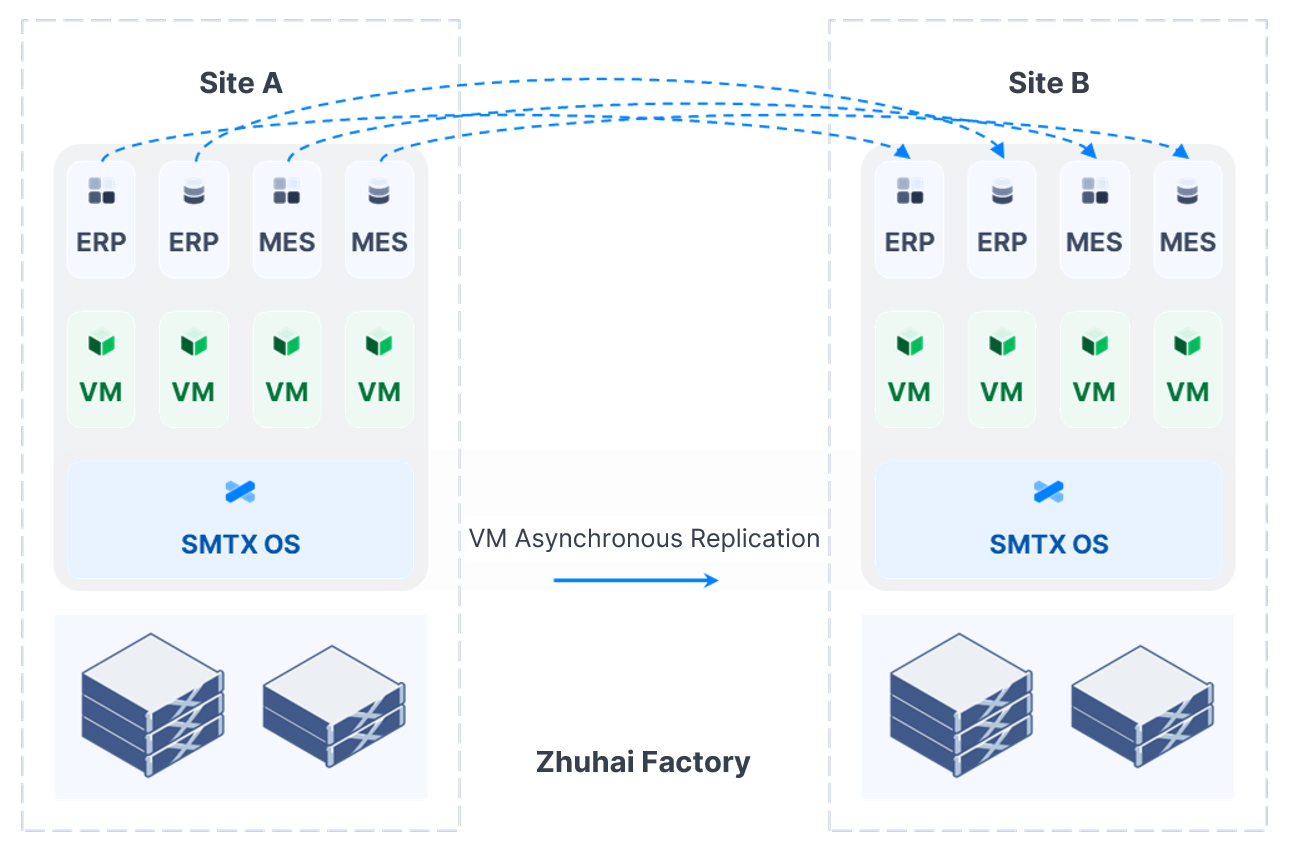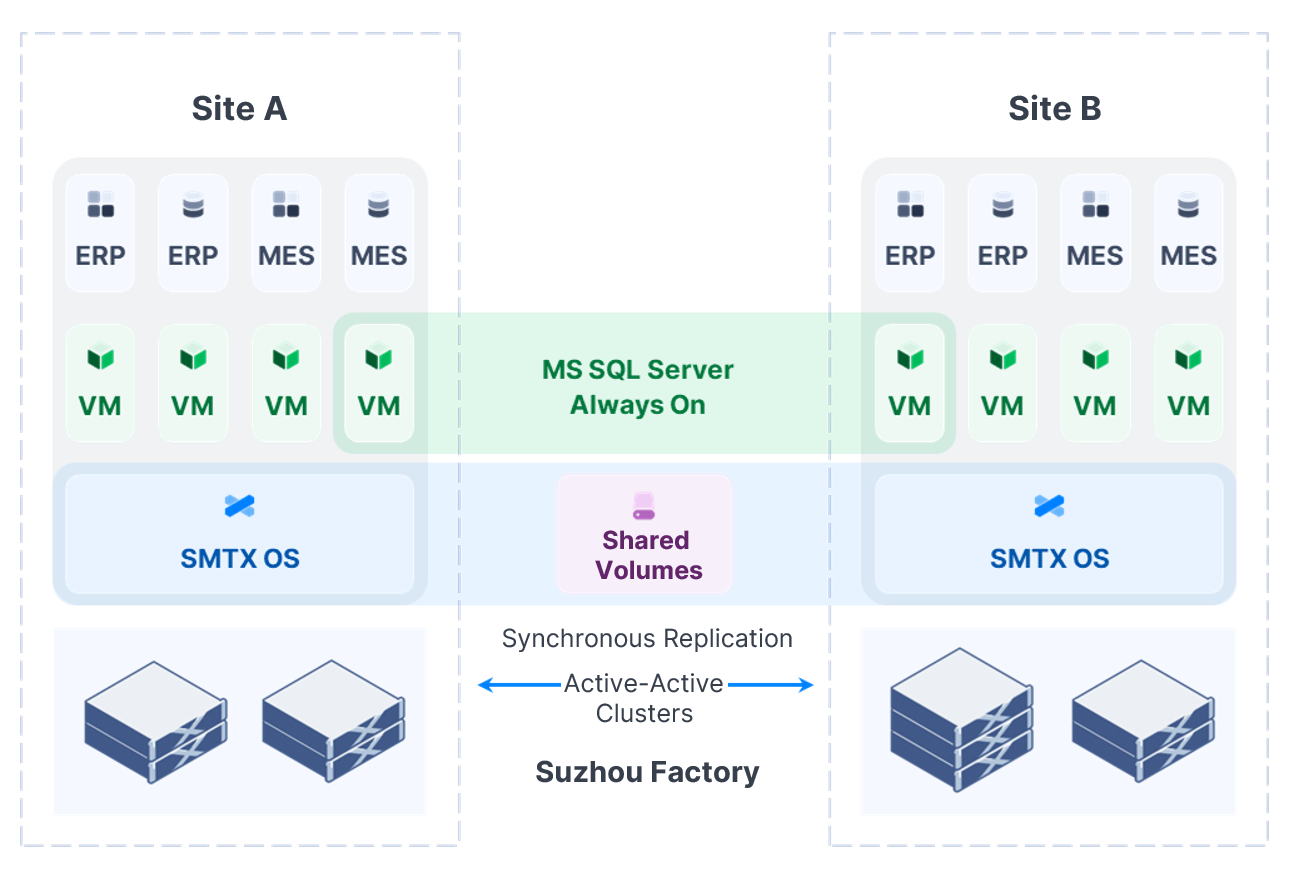 As a result, SmartX HCI significantly improves MES response speed in the two factories, putting an end to the frequent downtime. The architecture and DR solution upgrade, i.e., "SmartX HCI + intra-city active/active + asynchronous replication" solution, enhances infrastructure and core production lines with higher availability. Besides, the TCO of DR solutions has been further reduced due to higher utilization of storage devices and lower gateway and data recovery overhead.
Case 2
Shenhe Thermomagnetic (FerroTec): The hyperconverged active/active stretched cluster achieves zero RPO and minute-level RTO for core service systems
Shenhe Thermomagnetic (FerroTec), a leading semiconductor manufacturer, used to run ERP and MES on traditional architecture. However, this architecture lacked disaster recovery protection, and the centralized storage posed a high risk of a single-point failure, which might lead to business interruption and data loss. The efficiency of ERP and MES systems did not reach the user's expectations either.
To improve IT infrastructure's availability and performance, Shenhe adopted SMTX Halo appliance to set up cross-site active/active stretched clusters, supporting ERP, MES, and OA systems as well as corresponding Oracle RAC and ASM shared volumes. The clusters not only achieve complete data synchronization between two sites but also double the MES response speed with 30% cost saved.
For more information, please refer to Shenhe Thermo-magnetic Electronics: Active-Active HCI Cluster for MES in Semiconductor Industry
Case 3
A world-renowned printing company: Uses SmartX HCI to support the whole ERP system while achieving public cloud DR
A large printing company upgraded its outdated ERP system to a new Infor ERP system for production, testing, and development/testing. However, following the system upgrade, their previous IT infrastructure did not perform well. After extensive research and analysis, the user decided to host ERP and other business-critical systems on HCI. At the same time, they required a disaster recovery solution for the ERP system and hoped to accomplish this through the use of a private cloud and a public cloud powered by HCI.
The user had the following requirements for HCI products.
Excellent performance and scalability

to support critical business applications and the rapid launch of new applications.

Industry-proven stability

achieved through long-term utilization in the manufacturing production environment.
During the POC, the user was significantly impressed by SmartX HCI's high performance, numerous manufacturing use cases, fast delivery, and superior services. Finally, they decided to move the entire ERP system and peripheral systems to SMTX Halo appliances.
This solution greatly improves the IT infrastructure's availability. SmartX HCI's multi-replica prevents single-node failure by allowing the VM to automatically drift to a normal node. The user has also built a DR site on the Azure public cloud: while SmartX HCI clusters serve as the local site for ERP's production, development, and testing services, backup data is asynchronously transmitted to and stored on the public cloud through the CDP solution offered by SmartX and its third-party partner Zerto. When the local site fails, the DR site can quickly take over and resume business operations with minute-level RPO. This solution can fully meet user's requirements regarding IT infrastructure performance, stability, and availability.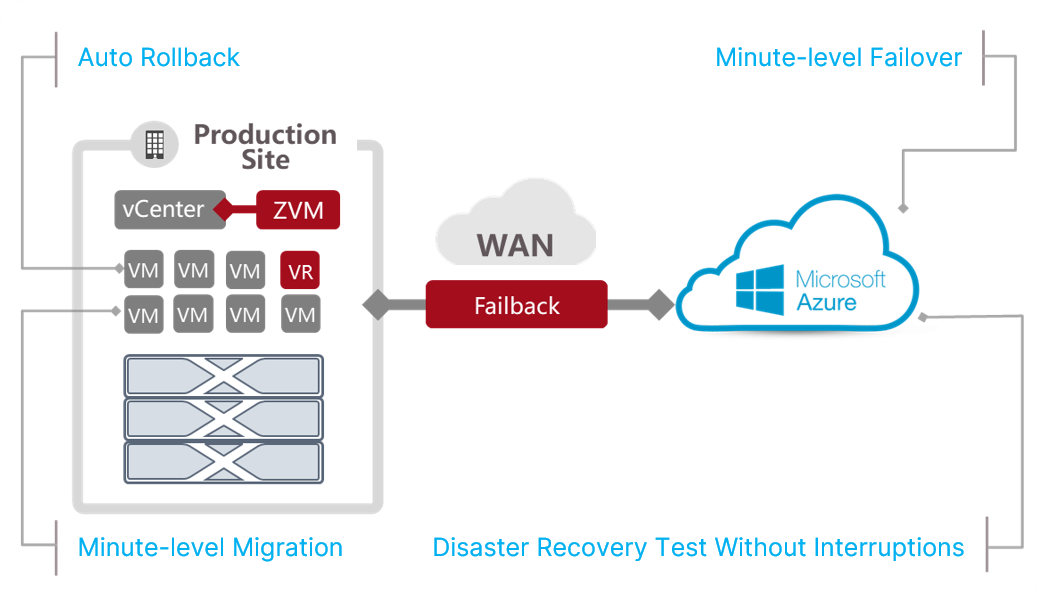 ---
SmartX HCI, with its flexible architecture and self-developed distributed storage, can not only provide efficient storage support for core business systems in the manufacturing industry but also offer high-availability support to the IT infrastructure via various HCI DR solutions.
If you are interested in SmartX's Manufacturing Industry HCI Solution, please visit our website for more information.
Continue Reading
Social Media
For more updates, join us on Slack and follow
@SmartX Inc.
on social media.